The Diana Lynn School of Dance has been in operation for 60 years. The instructors for the Diana Lynn School of Dance are all college graduates who are certified by Dance Masters of America. Dance Masters is an international organization of dance teachers certified by test to teach. The teachers continue their dance education throughout the year at regional and national Dance Masters classes.
The Diana Lynn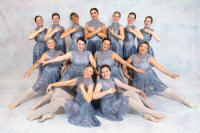 School of Dance

strives to nurture a love of dance in each student regardless of ability level by providing positive reinforcement in a nurturing atmosphere and treating each student as an individual. We provide training in all levels of performance and stress proper technique in all classes.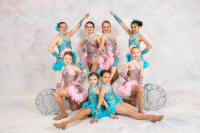 Our classes improve body awareness, flexibility and coordination as well as building muscle tone, strength and increasing poise and self confidence.

The sense of accomplishment as well as teamwork and discipline instilled through dance classes will carry over into every aspect of the studentís life.